Featured Success Stories
Zozo
"Thank you so much InterracialCupid !"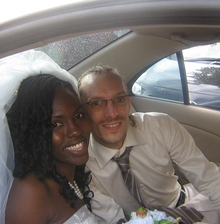 I had given up when he found me on your site. It was the start of something amazing which was unknown to both of us. It was tough but we are truly glad that we choose to do the crazy thing we never thought we would do. Use the internet to find that someone. It could not have worked out more perfectly. It was long distance for a little while but I have found my prince. Happily married and at the start of our second adventure. Thank you so much InterracialCupid, you have made us extremely happy and we would not have crossed paths if it was not for this site. We keep asking each other if this is real or are we dreaming. If we are then please do not wake us up!
Bobby
"I knew I had found my love"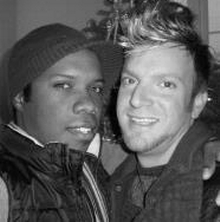 We met on October 1. We talked a lot on the phone hours a day and finally decided to meet. I lived in San Diego California and John lived in Modesto California. I decided to finally meet him and the date I arrived was 25 October. The meeting was great and I knew I had found my love the person that would never hurt me and love me for who I am. So ever since then I never went back home except to get my things and move back. Thanks so much...
Member 58973
"Thank you so much InterracialCupid"
Thank you for helping me find the man of my dreams. I never thought I'd really find him on a dating website and he has far surpassed every expectation I had. We've been together a little over six months now and though we've met in person we do have to endure at least another year apart due to unforeseen circumstances. But I have faith we'll pull through. Thank you so much InterracialCupid.
Tamara & Joel
"I felt as if we had known each other for years"
We would like to thank you!!
When i first joined, the first profile that came up as a match for me was Joel. I read his profile and as I got down to his age limits, I didnt fit his age limit by 3 yrs. I went on to look at another profile and Joel sent me an IM message. We started chatting & chatted for 3 hours that was on July 30 . At the end of the conversation he asked me out and exchanged numbers. That was the beginning of our lives together.
On August 1, 2008, we meet in my town, at my parents house. As we formally introduced ourselves, I felt as if we had known each other for years. On our date it was like we were long lost friends catching up. We laughed , played, and talked for hours over dinner. He joked telling me "where have you been all my life," and that I was going to be his wife, and of course i laughed about it. He told me that Monday we were going to the Justice of Peace and getting married, again I laughed. As our dated ended we said how we enjoyed ourselves and made plans to see one another again. He was all I wanted in a man. We seen each alot even though I was in Mississippi and he was in Tennessee. He had to leave and go back to Germany on August 23, 2008, because he is in the Army, so we spent the whole weekend together.
As of today we are still together and happier than ever. We plan on getting married in December 2008, when he gets home from Germany. We have a full life and future ahead of us. Again we would like to say thank you for helping us find one another.
Stef & Alex
"It was fantastic, there was chemistry imediatly!!!"
we met last week for the first time, alex is lovely, we only spent about 2 weeks corresponding through emails before we new it was time to meet. luckily meeting was a great desision for both of us, we are taking things slowly at the moment but things are looking great! for our first date we met at a local festival called the wimborne folk festival, spent a few hours there with a mix of friends then went off to the cinema and bowlings to get to know each other. it was fantastic, there was chemistry imediatly. thanks so much to interracial cupid, without you i would never be so happy and i will deffinatly be recommending you to my single friends!
unfortuantly we dont have any photos yet but as soon as i take one it will be emailed over! thanks again
Cupid Media, the Cupid Media Logo and InterracialCupid are trademarks of Cupid Media Pty Ltd.